Adverteren VerspaningsNieuws
Communiceren met uw doelgroep in de verspanende metaalbranche kan op vele manieren en onze media-adviseurs Harold Draaijer en Vincent Span kunnen u daarbij helpen!
Naast de online- en offline advertentiemogelijkheden kunt u ook gebruik maken van onze ervaren vakredacteuren voor het schrijven van een mooie bedrijfsreportage of indrukwekkende klantcase. Deze bedrijfsreportage of klantcase kan dan gepresenteerd worden in de geprinte oplage van VerspaningsNieuws maar natuurlijk ook op deze website en op onze (op)groeiende social media kanalen, waaronder op LinkedIn en Instagram
Download hier de Mediakaart 2024 NL  of Mediakaart 2024 ENG voor de printeditie van VerspaningsNieuws of informeer snel bij onze media-adviseurs naar onze speciale ONLINE introductie aanbiedingen!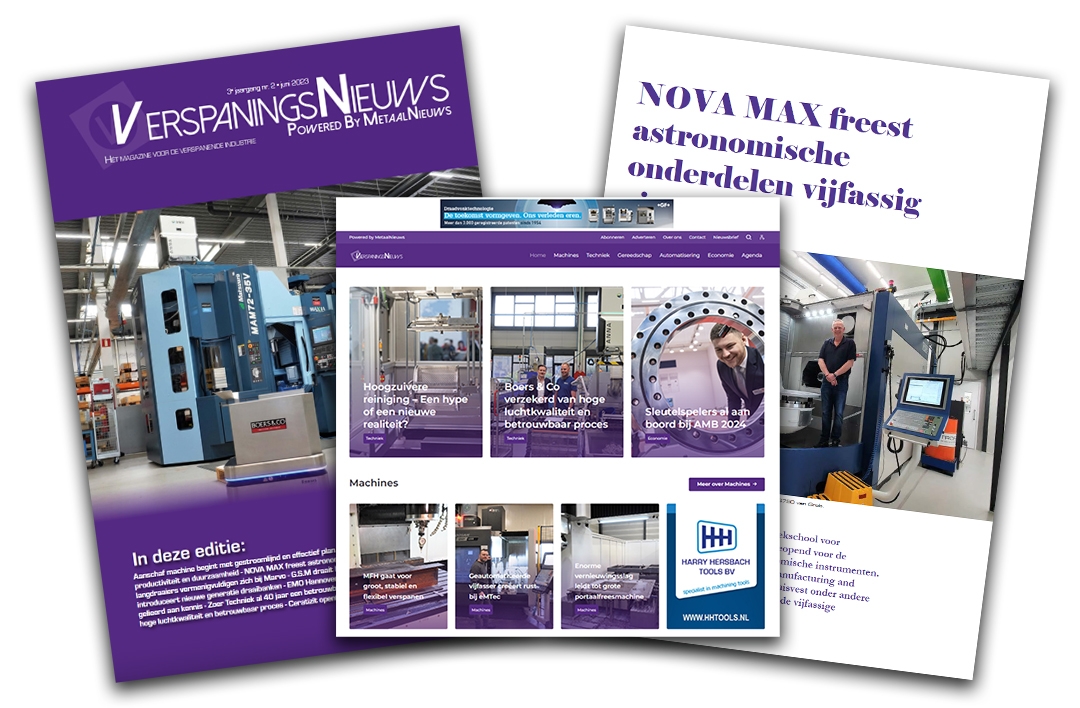 Oplage
De lezerskring wordt gevormd door eigenaren, directeuren of leidinggevende functionarissen van bedrijven en organisaties die in verspanende metaalbranche actief zijn.
Afhankelijk van evenementen en diverse vakbeurzen is de minimale gedrukte oplage  7.000 gedrukte exemplaren per editie. Bovendien wordt deze gedrukte oplage aangevuld met een digitale oplage van ruim 2.000 exemplaren.
De printeditie van VerspaningsNieuws verschijnt 4 keer op jaarbasis, nog geen abonnee?
Vraag dan hier uw print of online abonnement aan.