Spinner introduceert TC610L draaibank op EMO 2023
Publicatiedatum: 30-08-2023 Leestijd: minder dan 1 minuut
Van 18 t/m 23 september introduceert Spinner de nieuwe TC610L CNC-draaibank op EMO 2023 in Hannover. Deze universele draaibank zal voor het eerst op een beurs te zien zijn. De TC610L is ontwikkeld voor de bewerking van lange draaidelen tot een maximale lengte van 1.250 mm en een maximale diameter van 400 mm.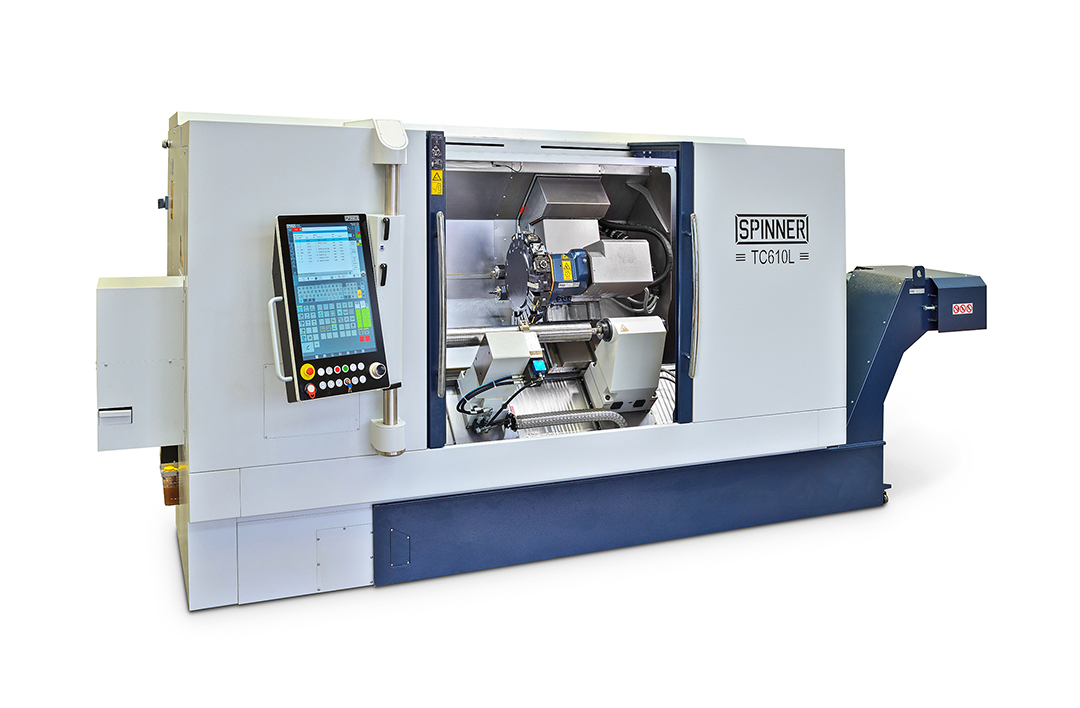 De TC610L is de nieuwe CNC-draaibank van Spinner. De machine is geschikt voor de bewerking van lange draaidelen.
Speciaal voor lange werkstukken kan de TC610L worden voorzien van een NC-gestuurde bril. In combinatie met de revolver die op lineaire geleidingen is geplaatst, bereikt de universele draaibank over de complete lengte van het werkstuk een hoge nauwkeurigheid en een uitstekende oppervlaktekwaliteit.
De revolver biedt ruimte voor zestien gereedschappen (BMT45) die optioneel aangedreven kunnen worden. Verder is de TC610L leverbaar in twee uitvoeringen: de 65 met een stafdoorlaat van 65 mm of de 85 met een doorlaat van 85 mm.
Afhankelijk van de uitvoering is de draaibank uitgerust met een spil met een maximaal toerental van 4.000 min-1 en een koppel van 201 Nm (TC610L-65) of 3.400 min-1 en een koppel van 585 Nm (TC610L-85).
Voor automatiseringsdoeleinden is de TC610L uit te rusten met het Barload of Servoload stafbeladingssysteem.
Spinner wordt in Nederland vertegenwoordigd door LIMAS CNC-machinery